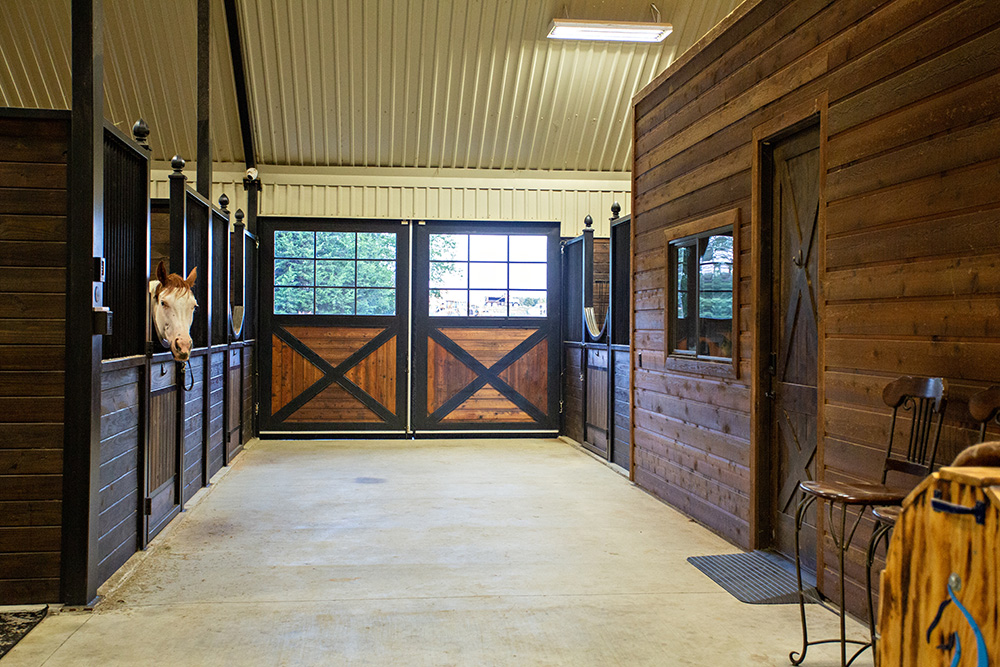 Double R Manufacturing is celebrating National Decorating Month. If you want to double the benefits of decorating homes or updating businesses, consider adding custom-built pieces.
Forget the flimsy furniture, lack-luster signage, and faulty equipment. Double R's experts are explaining two of the best ways to invest in both quality and style when selecting new items for your homes, ranches, farms, or businesses.
Customized Products, Equipment, and Decorative Pieces
American businessowners, ranchers, farmers, and residential homeowners deserve a return on their investments when buying customized products and equipment. Whether for decorative pieces or for essential business purposes, consider these decorating ideas:
In terms of value for furniture and necessities, custom-built tables, bars, benches, and other pieces can add a level of style and sophistication. Double R's customized products are built to outlast any rickety or out-of-the-box items. When decorating a home or business, your customized furniture will fit perfectly in a space to make the right impression. Just ask Double R's skilled artisans and engineers about how we can help ensure the proper fitting and aesthetics for your setting.
For personalized décor or business branding, wall art and custom signage are a must. Artfully, Double R's design team can create customized wall art and signage with special patterns, images, names, monograms, or logos. We can incorporate a wide array of materials like custom stone, glass, wood, and metal. Consider decorating with glass cases to display special items, custom works of wall art and yard art, or professional interior and exterior signs for your business.
In addition to color customizations and decorative styles for furniture and signage, Double R provides many other types of manufacturing services. We design and manufacture gates, fencing, railings, stairs, barn equipment, trailers, truck conversions, custom BBQs, carts bumpers, small bridges, ramps, toolboxes, roof supports, shelving, clothing racks, storage boxes, hooks, marine products, and more to enhance your residential or commercial properties.
Manufacturing Items for Homes and Office Settings
We can weld, sandblast, waterjet cut, and transform steel, metal, wood, and other materials to create décor for your homes or office settings. Whether working with a homeowner during a remodel, or helping businessowners spotlight their corporate branding, Double R's creative experts will surpass your expectations when manufacturing items.
Call Double R Manufacturing today at (800) 813-3361 to discuss customized furniture, products, and equipment to fit your budget, décor, style, and project goals.