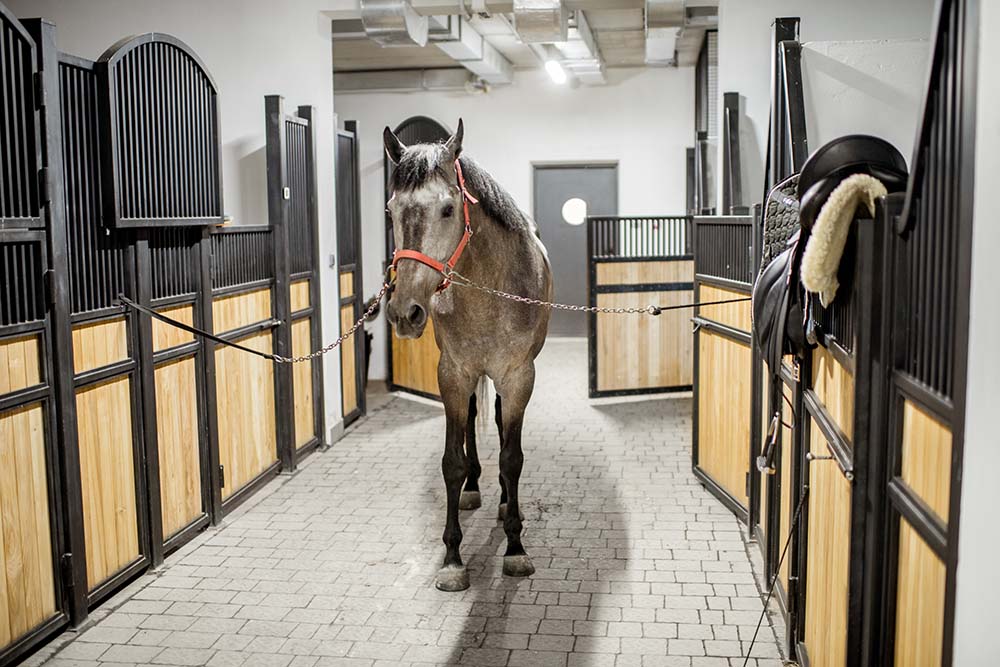 In recognition of National Horse Day, celebrated annually on Dec. 13, Double R Manufacturing compiled a holiday list of equine gifts and equipment for barns, farms, and ranches.
Horses have been a beloved and valuable part of American society for centuries.  Double R's team is proud to specialize in serving our local and national equine communities with an array of products and custom-made equipment.
Notably, Double R's headquarters are based in Ocala, Florida, which is known as "The Horse Capitol of the World" and part of a thriving region of farmers, ranchers, and equine enthusiasts. To meet their needs, Double R's team delivers many types of high-quality products, ranging from custom-fitted blanket bars to hang horse accessories to customized gates and sturdy stalls for safety and comfort.
Customized Equipment and Accessories for Horses
Whether you reside in North Central Florida or live in a rural part of the United States, there is a good possibility you or someone you know has horses, cattle, or other farm animals. Here is a list of nine equine gifts and customized barn equipment you may consider gifting to yourself or giving as gifts to others this holiday season.
Customized Signage Featuring Horse Names or Images
Wall Art or Yard Art Featuring Equine Imagery
Robust Gates with Accents and Durable Hardware
Fully Welded Stall Doors and Dutch Doors
High-Quality Shutters and Safety Features
Stall-Window Bars and Window Grills
Equine Stocks and Stall-Breeding Stocks
Custom-Made Items for Sheltering and Feeding
Personalized Racks, Blanket Bars, and Accessories
In addition to Double R's product line of manufactured items, you may consider looking other places for horse-inspired things to give as gifts, such as blankets, brushes, or grooming tools.
Longevity and Durability in Manufacturing and Fabrication

Uniquely, Double R Manufacturing specializes in customized barn equipment and stall hardware featuring durability with aesthetic appeal. With over 75 years of combined experience in design and fabrication, we help our customers bring their visions to life through customizable colors and rust-resistant finishes. Choose from high-quality steel, stainless steel, aluminum, wood, and other materials. View our gallery of products created for farmers, ranchers, and the equestrian community: Barn and Stall Equipment.
Happy Holidays! Contact Double R Manufacturing today at (800) 813-3361 to learn more about our products and services. Double R Manufacturing is ready to surpass your expectations this holiday season and in the New Year.