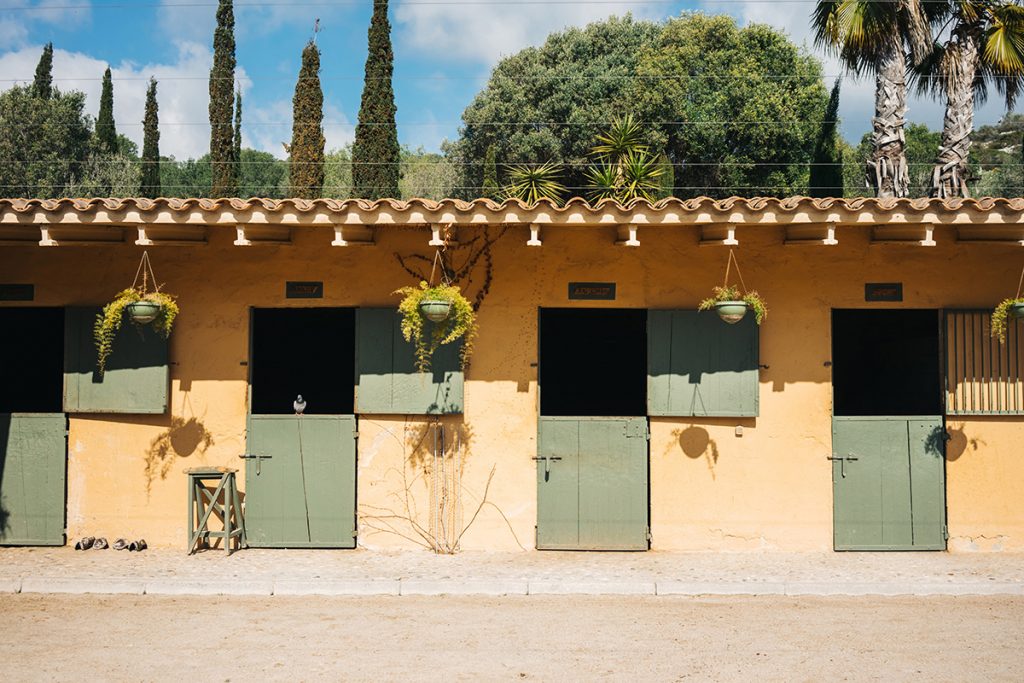 Knowing our hometown is nicknamed "The Horse Capitol of the World," Double R Manufacturing's team is proud to specialize in custom barn and stall equipment for our Ocala neighbors and other equine communities.
As the temperatures drop during our winter months in North Central Florida, stable equipment and sturdy accessories are essential.  Stall doors, gates, shutters, grills, and durable hardware can help keep areas safe and comfortable for horses, cattle, and other farm animals.
Built-to-Last Barn and Stall Equipment
Ocala's equine culture demands a high-quality selection of custom-made products.  That is why Double R Manufacturing's team of skilled engineers and local craftsmen have honed specialties in designing everything from stall-window bars to stall-breeding stocks.
With 75 years of combined experience in design and fabrication, Double R's products are built to endure the rigorous nature of equine settings.  For example, we offer fully welded stall doors designed with high-quality steel, stainless steel, and aluminum.  In addition to meticulously building and assembling barn equipment, we offer a wide selection of customizable colors and finishes that are resistant to rust for the long run.
Top-quality is the running theme throughout our product line, whether you choose Double R Manufacturing for Dutch doors, stall fronts, window grills, or sliding shutters.  Double R's craftsmen combine artisanship with heavy-duty materials to quickly deliver the finished products you need for sheltering, feeding, and breeding.  For example, breeding stocks and equine stocks for veterinarian procedures are among our unique specialties in manufacturing and fabricating products for our Ocala neighbors and other farms across Florida and the southern United States.
Stable Equipment and Customized Accessories
Double R delivers everything as simple as blanket bars and racks to hang your horse's accessories to custom-designed gates and doors featuring ornamental accents.  We invite you to browse galleries of barn and stable equipment customized for the equestrian community: Barn and Stall Equipment. Galleries include stall/barn accessories, stall-breeding stocks, stall doors, stall-Dutch doors, stall-end wall doors, stall window bars, stall fronts, stall shutters, stall hardware, stall shutters, stall-window bars, and more.
Call Double R Manufacturing today at (800) 813-3361 to learn more about our products and services. We will be happy to answer any questions. Double R Manufacturing is ready to surpass your expectations.