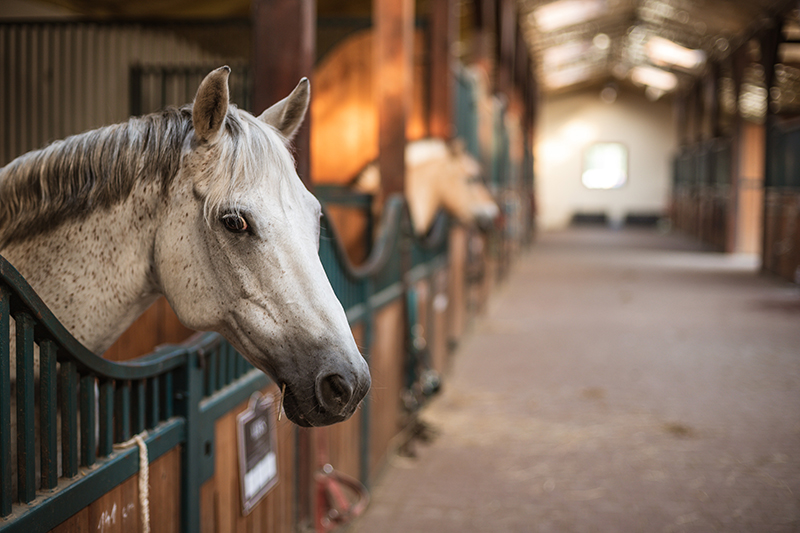 Equine enthusiasts love this time of year – with spring in the air and horse races airing on television. Our Ocala-based team at Double R Manufacturing enjoys year-round equestrian life in "The Horse Capital of the World," where we specialize in serving America's equine communities with barn equipment customizations.
Our surrounding regions include hundreds of horse farms and training facilities. In fact, many national champions have grown up in our area. Some have competed in prestigious races, such as The Kentucky Derby at Churchill Downs Racetrack as well as the Preakness Stakes held annually in May.
American-Made Barn Accessories and Stable Equipment
Double R's designers and artisans customize barn accessories and stable equipment to help safely care for horses and farm animals across the nation. With 75 years of combined experience in design and fabrication, we have become the expert source for American-made barn accessories. Here are the top four essentials to consider when buying stable equipment:
SUPERIOR DESIGN: A farm is no place for shoddy or low-quality parts.  As skilled manufacturers, Double R's team ensures your American-made barn accessories and stable equipment are designed to last the long haul.  From the initial concept to the final fit, we never lose sight of the fact that you need superior products for sheltering, breeding, feeding, and caring for your beloved horses and farm animals.
DURABLE MATERIALS: Double R's custom designs come in a wide selection of colors and rust-resistant finishes to endure the rough nature of equine settings. Of course, you can also trust us for the most heavy-duty materials. We specialize in everything from fully welded products made of steel to an array of barn accessories in aluminum or wood.
EQUINE EQUIPMENT: Double R is your source for essential equine equipment and products. We deliver stall doors and Dutch doors, stall fronts, window grills, window bars, sliding shutters with safety features, robust gates with accents and durable hardware, as well as stall-breeding stocks. View our gallery of products created for farmers, ranchers, and the equestrian community: Barn And Stall Equipment.
CUSTOMIZABLE ITEMS: Double R understands each farm has different needs. That is why we have honed skills in designing and customizing a wide array of equine accessories, such as customized signage featuring horse names or images, custom-made items for sheltering and feeding, personalized racks, blanket bars, and many other items.
The team at Double R Manufacturing designs barn equipment and accessories to make your life easier and your horses' lives safer and more comfortable.
Contact Double R Manufacturing at (800) 813-3361 to learn more about our products and services. We will be happy to answer any questions.