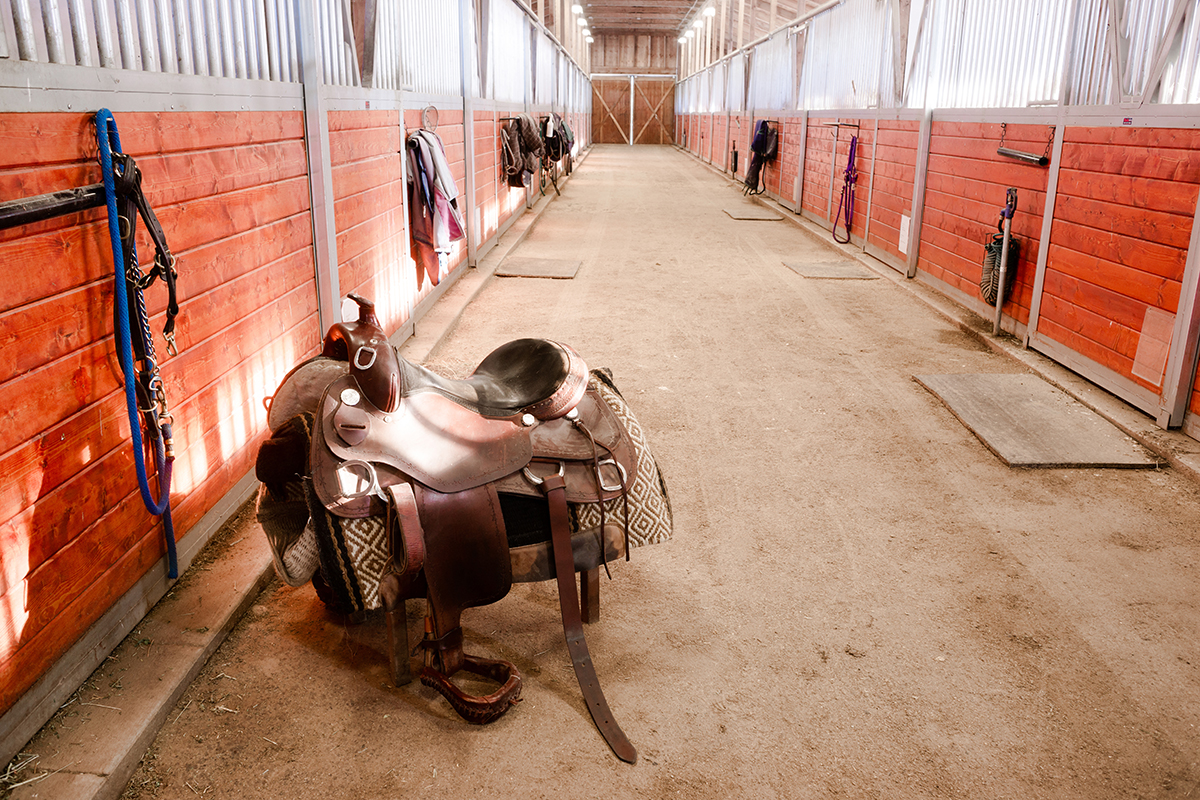 It makes sense that manufacturing leaders in equine equipment have planted their roots among the horse farms in Ocala, Florida, which is known as The Horse Capitol of the World.
With 75 years of combined experience in design and fabrication, Double R Manufacturing's headquarters is situated near many of the finest horse breeding and training facilities in the world.  From modest horse farms, to 100+ acre properties, North Central Florida is home to hundreds of thoroughbred horse farms, some of which have produced national champions and winners of prestigious horse races.
As an equestrian performance sport, horseracing dates back to the 1600s.  Each big race takes just one day to complete, but caring for horses and other farm animals takes year-round hard work.  The team at Double R Manufacturing understands this and designs farm equipment and barn accessories to make that job easier.
Equipment and Accessories for Stables and Barns
Double R's nationwide customers include working horse farms, horse tracks, as well as farms for other farm animals.  To help customers keep farms and barns safe and comfortable, the team at Double R Manufacturing offers the following specialties:
Custom-Made Equine Equipment: America's equine communities have chosen Double R's barn and stall equipment as their best line of defense against the effects of rugged conditions. Double R customizes built-to-last stall doors, stall-window bars, sturdy gates, doors, stall-breeding stocks, shutters, grills, blanket bars, racks, and other durable hardware options. Double R also tailors equipment and accessories according to your desired colors, finishes, and ornamental accents, such as your logo.
Durable Designs that Last: Double R's custom designs are superior to competitor products, which can be prone to unsightly chipping, flimsiness, and ill-fitting parts due to less-skilled manufacturing practices. From sandblasting and water jet cutting, to custom fabrication and rust-inhibiting powder coatings, Double R's experienced manufacturers ensure each product design will endure the rigorous nature of equine settings.
Highest Quality Fabrication: Double R offers fully welded stall doors made of high quality steel, stainless steel, and aluminum. In addition to meticulously building and assembling barn equipment, Double R supplies a wide selection of customizable colors and finishes that are resistant to rust for the long run.   Whether you choose Dutch doors, stall fronts, window grills, or sliding shutters, Double R works with heavy-duty materials to deliver the finished products customers need for sheltering, feeding, and breeding.
Browse photos and product galleries at: Barn and Stall Equipment
Contact Double R Manufacturing at (800) 813-3361 to learn more about our products and services. We will be happy to answer any questions.