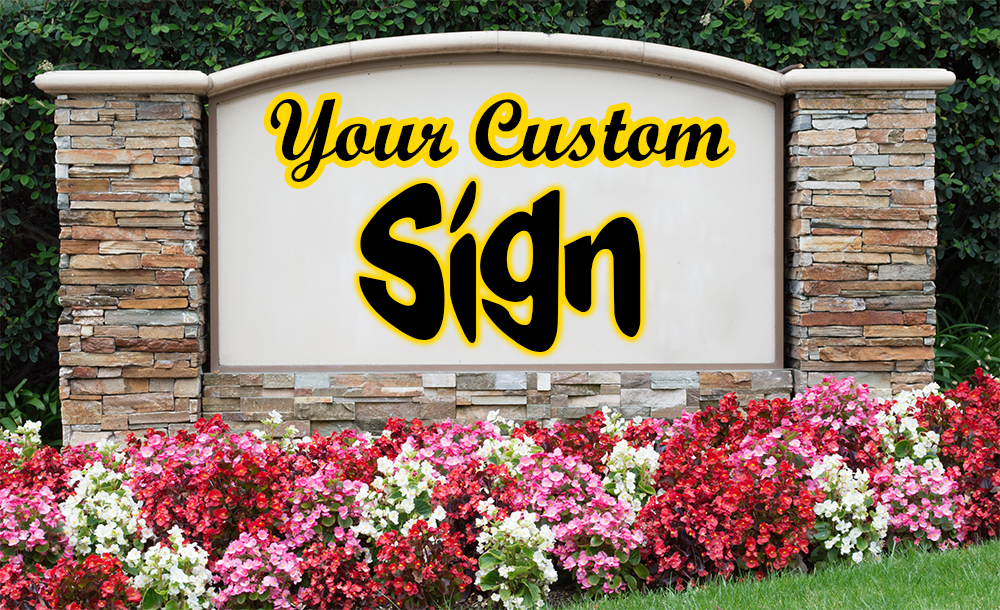 As a time of new beginnings, the New Year brings opportunities to create a new look for your business and signage.  Exterior and interior signs are a valuable marketing tool to use around Florida and throughout the U.S. to attract new customers, promote business services, spotlight sales, highlight events, designate spaces, mark landmarks, direct visitors, and much more.
2020 Signs for Promotional Success and Recognition
As you design your 2020 business plan, consider a new layout for your signs.  In addition to serving as a marker or a means to provide information, signage is an essential part of creating awareness about your brand.
Uniquely, the team at Double R Manufacturing specializes in custom fabrication and design of one-of-a-kind signs. Wall signs, promotional signs, directory signs, banners, signs for glass cases, colorful tack boards to enhance work spaces, magnetic boards for posting notices, and many other types of interior and exterior signs are available for customization. As displayed in our Signage Gallery [https://doublermfg.com/gallery/signage/], there are limitless possibilities in manufacturing styles, substrates, colors, and finishes.
Beyond serving businesses and commercial entities, Double R customizes signs for schools, hospitals, government entities, and nearly any situation imaginable.  Our artisans also understand the importance of complying with the Americans with Disabilities Act, including ADA signage for restrooms and parking.
Meticulously Detailed Signs and Designs
Whether stone, glass, or metal — a customized sign can make a lasting impression. Intricate patterns, whisper thin details, fancy monograms, and unique logos are among the many design options available for customized signs. Double R Manufacturing's skilled engineers ensure every detail is complete with specializations like skilled waterjet cutting and powder coating.
From glass-enclosed cases to protect and display special awards, to large exterior signs to attract new customers, Double R Manufacturing is prepared to build whatever you can imagine for the New Year and the new decade.
We work with individuals and corporations on customized projects big and small.  Call Double R Manufacturing today at (800) 813-3361 to learn more about our products, equipment, and fabrication services.