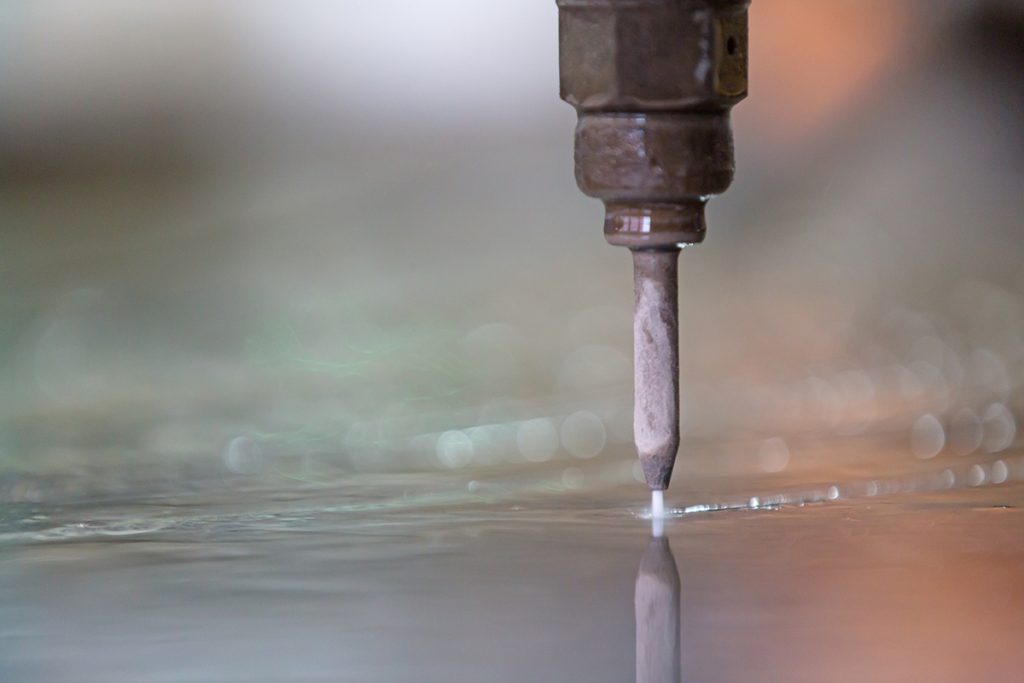 Florida beachgoers might be thinking about water activities like jet skiing, but it is waterjet cutting that is on the mind of the design specialists at Double R Manufacturing.
Around Ocala and Central Florida this summer, built-to-last equipment and products are the top requests of Double R's customers.  Double R's fabricators uniquely specialize in abrasive waterjet cutting to ensure sturdiness and proper fittings for customized items like fencing, gates, stairs, railings, stall doors, signage, shutters, and other manufactured items.
About CNC Waterjet Cutting 
Using a high-pressure stream of water with abrasive particles, the CNC waterjet cutting process allows for the precise cutting of shapes in various materials, including Aluminum, Stainless Steel, Copper, Granite, Nylon, Mild Steel, Marble, Ceramic Tile, Glass, Polycarbonate, Polystyrene, Fiberglass, Brass, Carbon Fiber, and others.
From rapid-hole drilling in titanium, to gently cutting soft metals, here are some of the value-added benefits with Double R's waterjet cutting services:
Affordably customize complex 2D shapes and cutouts without any tooling costs.
Cut anything from extremely hard metals to soft plastics.
Cut single or multi-layer materials, ranging from .001" to several inches.
Perform fine details that other technologies cannot perform accurately.
Create quality edges, no burrs, and often no need for a secondary finishing process.
Requires no heat, which means edges are not distorted, burned, or warped.
Exerts no poisonous gas when cutting plastics or rubber.
Superior Quality Fabrication and Design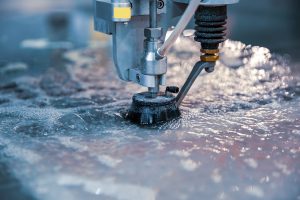 Durability matters in Florida, especially during the summer months when battling wind and rain. Double R Manufacturing's skilled engineers can offer the best possible stone, glass, metals, and other materials for the highest standard in finished products.
Best of all, Double R's specialists can provide customized products and equipment that far surpass chain retailers with ill-fitting, flimsy, mass-produced items lacking lack longevity.
From waterjet cutting to final delivery, our craftsmen are prepared to design nearly anything you can imagine. Simply supply a CAD file or image, or consult with our talented design team to bring your visions to life.
We work with individuals and corporations on projects big and small.  Call Double R Manufacturing today at (800) 813-3361 to learn more about our products and services.