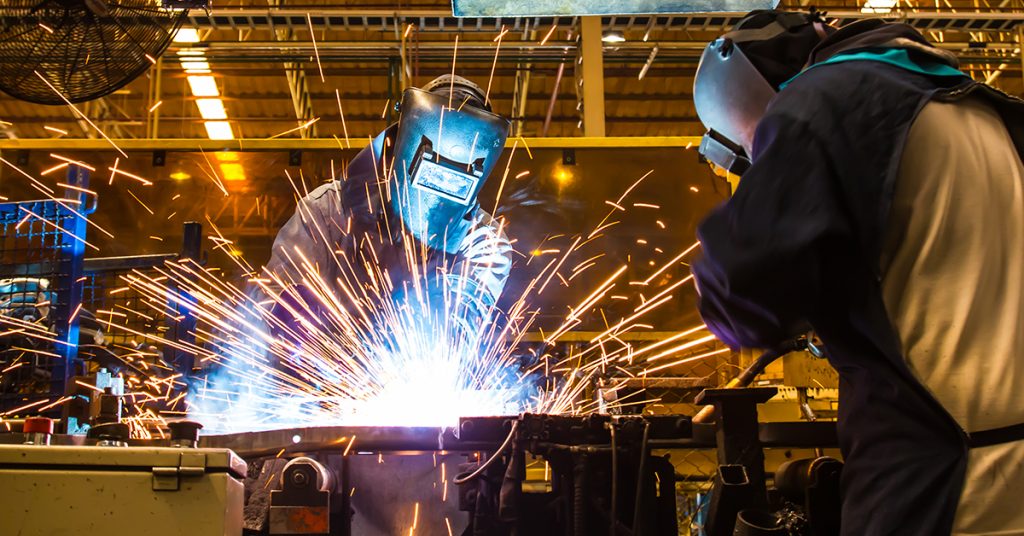 Once again, it is time to celebrate National Manufacturing Month.  The U.S. manufacturing sector remains critical to the economic growth of our country.  With 75 years of combined experience in design and fabrication, Double R Manufacturing is proud to employ skilled Floridians and thrilled to deliver high-quality manufactured products throughout the nation.
Unique Benefits of Skilled Manufacturers
There is no denying the universal benefits of mass production in the manufacturing industry.  Assembly lines churning out high quantities of products have become essential to our daily life and societal growth.  Although let us never underestimate the importance of skilled manufacturers and engineers, striving to surpass the expectations of each unique customer.
Best Reasons to Choose Double R Manufacturing
In a world of mass-produced items and big-box stores, there are alternative benefits to choosing a smaller manufacturer with big ideas like Double R Manufacturing based in Ocala, Florida:
SKILL: Double R's workforce has spent hours upon hours in comprehensive training programs to hone the creative skills needed to customize and fine-tune an array of products and equipment of nearly any complexity.
TALENT: It takes talent and expertise to do abrasive waterjet cutting, to perform sandblasting techniques, and to apply the perfect powder coating. Double R's artisans couple talent with high-quality materials to provide superior products and services.
CUSTOMIZATION: Through dedicated project management, Double R offers full-service customization. Custom fabrication is the art of making something unique and specific for your needs.  That includes meticulously bending, cutting, assembling, and delivering a limitless selection of colors, styles, and designs.
QUALITY: Through exceptional craftsmanship, Double R strives to deliver strong products with both functionality and longevity. Services include built-to-last fencing, gates, stairs, railings, stall doors, signage, shutters, and many other manufactured items.
PROBLEM SOLVING: Double R's specialists can provide solutions that far surpass less-equipped retailers with ill-fitting, flimsy, mass-produced items lacking longevity. Our artisans also have techniques to transform a rusty piece of metal into a work of art.
ONE-STOP-SHOP: In addition to working with individuals and corporations on custom projects big and small, Double R is also your source for finding and choosing the best possible materials and manufactured items on the market.
Celebrate Manufacturing Month this October! Double R Manufacturing is ready to surpass your expectations. Call (800) 813-3361 to learn more about our durable products and skilled manufacturing services.