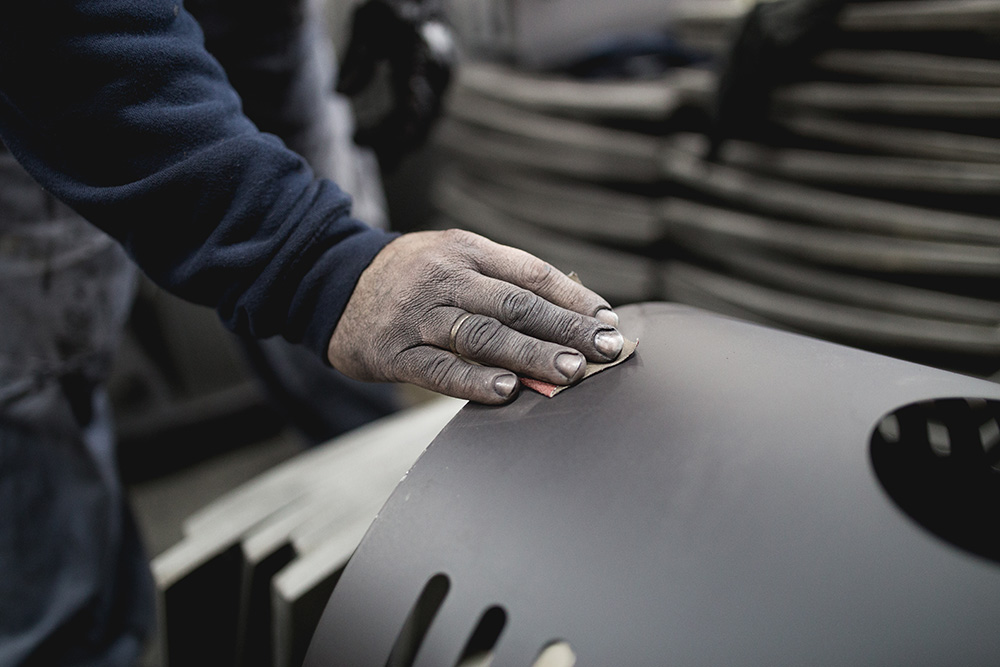 In addition to celebrating America's birthday this July, the team at Double R Manufacturing is recognizing the American ingenuity behind the art of sandblasting.
American soldier and inventor Benjamin Chew Tilghman filed a patent for the sandblasting process around 1870.  He developed this creative idea for paint and rust removal while serving in the Union Army during the American Civil War.
Through the years and around the world, Tilghman's sandblasting technique has been refined for a vast array of applications, projects, artistic pieces, products, and equipment.
3 Ways Sandblasting Ignites Creativity in Manufacturing
Double R Manufacturing is proud to carry out the creative visions of an American inventor by performing skillful workmanship through sandblasting processes.  Here are a few ways sandblasting serves the manufacturing needs of today's Americans:
Usefully, thanks to the process created by Tilghman, today's artisans can use sandblasting techniques to clean dirt, rust, corrosion, and contaminates off tough surfaces and metals. This surface treatment process is suitable for cleaning and giving new life to old pieces or creating brand new products and equipment
Brilliantly, through a high-speed stream of air and solid particles, the abrasive blasting technique can also smooth a rough surface in preparation of sealants, coatings, or other applications. At Double R Manufacturing, many of our projects require sandblasting prior to applying a final powder coating to ensure superior surface quality, longevity, aesthetic appeal, and corrosion prevention.
Creatively, the art of sandblasting allows Double R's sandblasters to transform a rusty piece of metal into a shiny work of art. By propelling the high-speed stream towards a sturdy piece of steel or metal, Double R's experts can create a desired effect, etch special designs, and forcibly shape a surface to craft an artistic masterpiece.
Sandblasting Solutions for Products and Equipment
With high-quality sandblasting equipment at our Florida headquarters, Double R's artisans are prepared to customize products and equipment for a diverse range of industries, businesses, and individuals across the nation.
Browse our galleries to view a wide selection of our American-made entrance gates, stairs, railings, barn and stall equipment, accessories, custom steel wall art, carts, trailers, toolboxes, party grills, barbeques, shelving, ramps, storage boxes, bars, serving tables, signage, marine products, and many other customized products, equipment, and solutions.
Call Double R Manufacturing today at (800) 813-3361 to learn more about our sandblasting services.  We are ready to meet your project needs and surpass your expectations.