High-quality fabrication is the key to manufacturing products that stand the test of time.  Strength coupled with skillful artisanship makes custom fabrication the backbone of Double R Manufacturing.  Here are the top four benefits of working with Double R's team to bring your visions to life through custom fabrication.
Reasons to Choose Custom-Built Solutions
Fabrication Exceeds Customer Expectations: Double R streamlines the entire process for customer satisfaction.  Some customers like to supply a CAD file or image for design, while others simple describe their visions to Double R's specialists for designing unique pieces. Options include a wide array of project materials, including aluminum, stainless steel, sheet metal, liquid metal, wood, and more.
Custom Processes Create Unique Results: Double R's arsenal of specialties include casting, molding, cutting, shearing, punching, bending, welding, stamping, pressing, beading, machining, assembling, and other fabrication processes depending on the project needs. In addition, there are limitless possibilities for manufacturing styles, colors, and finishes.
Everyday Items Transform into Masterpieces: Double R's fabrication services include the customization of essential equipment and products like doors, gates, fences, railings, stairs, small bridges, signage, barn accessories, and breeding stalls. Furniture including indoor and outdoor tables, bars, benches, and desks are also popular requests for customization. Custom build everything from a colorful serving table with ornamental accents to a grandiose entrance gate featuring your logo or monogram.
Hard-to-Find Specialty Items Can be Built: Through problem solving and design expertise, Double R's team can build customized carts, trailers, truck bumpers, party grills (custom BBQs), smokers, wall art, yard art, tool boxes, roof supports, water and fuel tanks, oven range hoods, shelving, ramps, gun and storage boxes, hooks, as well as marine products. Best of all, each piece is designed to last the long haul.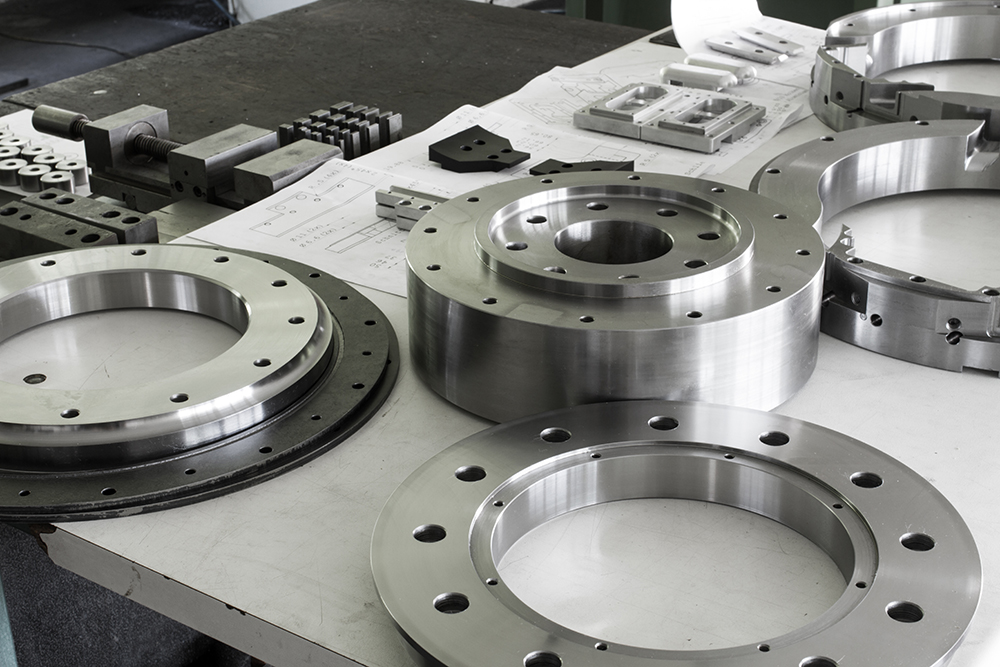 Based in Central Florida, Double R Manufacturing's fabrication specialists customize equipment and products for residential customers, farms, and commercial enterprises across the United States. Fabricating durable metal or wood pieces, sandblasting, waterjet cutting, and powder coating are among Double R's most requested services.
The art of making something unique and specific for your needs is Double R's passion. Consider Double R Manufacturing your one-stop-shop for design and fabrication services.
Whether working with an individual or corporation, one piece or thousands, Double R's engineering department loves a challenge.  Call Double R Manufacturing today at (800) 813-3361 to learn more about our products and services.