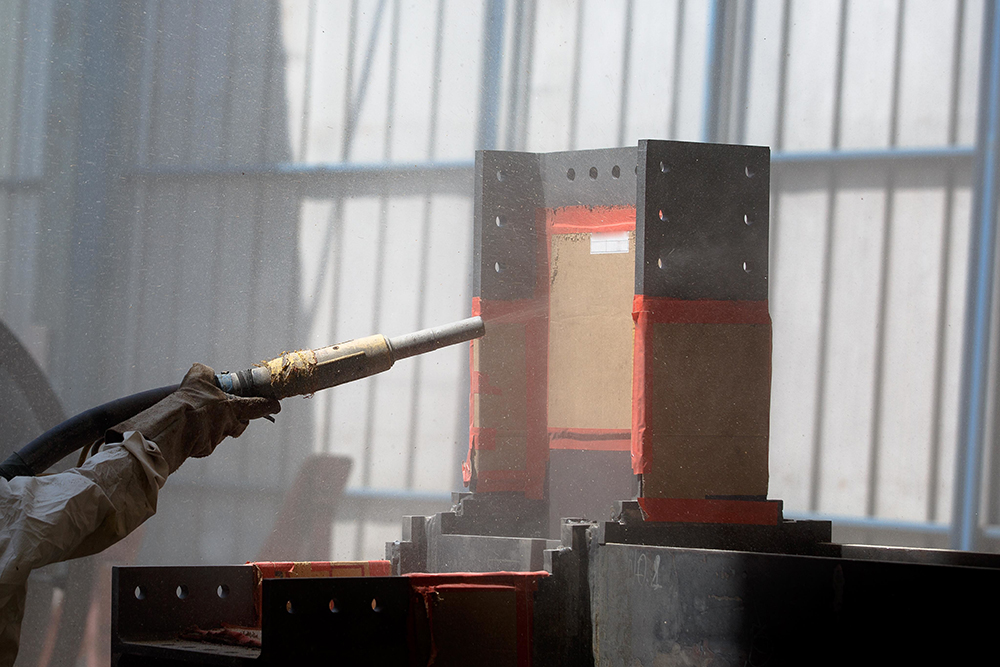 Sandblasting and its amazing benefits deserve to be in the spotlight this September.  Why, you ask? Because in the blink of an eye, the sandblasting department at Double R Manufacturing can give new life to an old piece of equipment or masterfully create a design of your dreams.
Through skillful sandblasting and meticulous workmanship, Double R's artisans can transform a rusty piece of metal into a shiny new piece of art.  To help everyone understand the sandblasting process and its benefits, here are a few answers to customer questions.
Sandblasting Questions – Asked and Answered
– What is sandblasting?  During sandblasting (a/k/a abrasive blasting), tough surfaces are powerfully cleaned, crafted, or smoothed with a high-speed stream of air and solid particles. Double R's professionals propel the stream toward a piece to create a desired effect.
– How does it work? First, air and solid particles (i.e., sand, grains, granulated bits) are mixed in the chamber of Double R's high-quality sandblasting equipment.  Then our skilled artisans point the sandblasting equipment's nozzle toward the surface of the piece (a sturdy material, such as steel) and forcibly blast that abrasive mixture to clean, craft, or smooth the piece.
– When is sandblasting done? Sandblasting has diverse purposes and is used in many industries.  In addition to cleaning off dirt, rust, corrosion, and contaminates – sandblasting also smooths a rough surface to improve the successfulness of sealants, coatings, or other applications.  Double R's sandblasting experts can also use this technique to forcibly shape a surface or etch designs.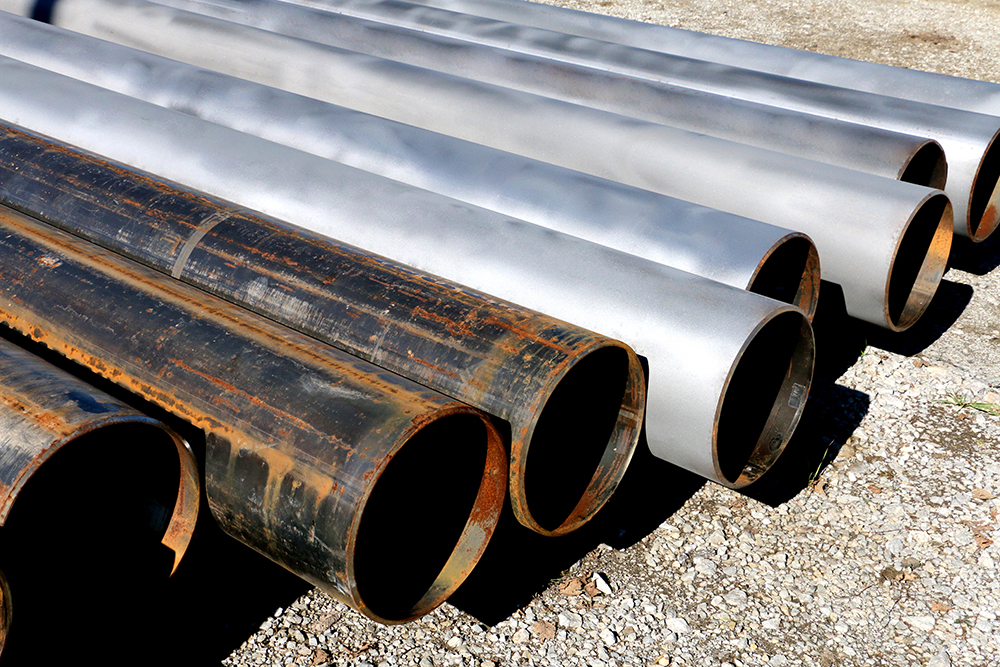 – Why choose sandblasting? This surface treatment process is suitable for cleaning and giving new life to old pieces or creating an array of new materials and types of equipment. At Double R Manufacturing, we also emphasize the benefits of sandblasting materials for surface coating preparation (such as final powder coating). Double R's sandblasting techniques help ensure superior surface quality, corrosion prevention, and longevity.
– What can we sandblast?  You name the piece of metal, and Double R Manufacturing's skilled engineers and craftsmen have the tools and solutions for you. Our sandblasting skills have helped us create a huge selection of entrance gates, barn and stall equipment, accessories, railings, stairs, custom steel wall art, carts, trailers, tool boxes, party grills, shelving, ramps, storage boxes, bars, serving tables, signage, marine products, and more.
Whether we work with an individual or corporation, one piece or thousands, Double R's sandblasting department loves a challenge.
Call Double R Manufacturing today at (800) 813-3361 to learn more about our products and services.  We are ready to meet your needs and surpass your expectations.