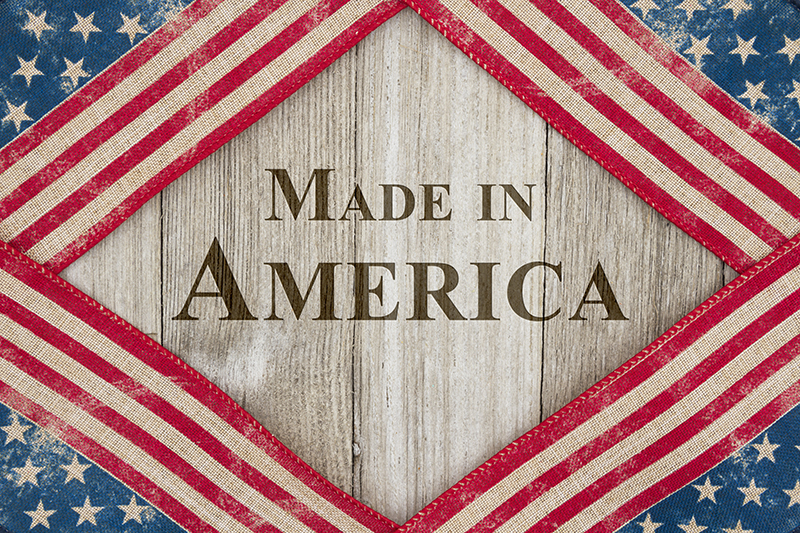 As Americans celebrated Independence Day this month, many of us reflected on the privileges and joys of American life.  Freedom of expression and property rights are among those privileges. At Double R Manufacturing, we believe American-made products are also something to celebrate this month and throughout the year.
Positive Contributions of U.S. Manufacturing in 2020
U.S. manufacturers employ millions of workers, bringing in billions of dollars for our annual economy.  There is no denying the manufacturing sector serves as a major contributor to the stability of our free society.
During the coronavirus pandemic, companies nationwide shifted gears to manufacturer and locally deliver in-demand items, such as personal protective equipment (PPE). This included alcohol distilleries brewing hand sanitizer, small clothing designers making protective facemasks, and major carmakers building ventilators.
Across our state of Florida, manufacturers began transforming raw materials into essential products.  Double R Manufacturing also stepped up to meet our customer's changing needs, including banners and custom signage to convey new information or to comply with distancing guidelines. Pivoting to serve neighbors and business communities is a specialty of American manufacturers, dating back hundreds of years to times of war and times of change.
Top-Quality Materials and American Artisanship
Whether we work with an individual homeowner or a large corporation, one piece or thousands, our goal is to surpass each customer's expectations with durable materials and fine craftsmanship.
With full-scale operations based in Ocala, Florida, Double R Manufacturing is proud to design and fabricate a wide array of customized signage, property markers, gates, entrances, railings, banisters, stairways, landings, equine equipment, barn and stall equipment, custom barbeques, bars, tables, benches, wall art, and much more.
At Double R Manufacturing, each piece undergoes a design process of meticulous bending, cutting, and assembling to ensure the delivery of only the strongest specialty pieces for businesses and residential customers.
From sandblasting and water jet cutting, to custom fabrication and final powder coating, Double R's specialists use top-quality materials to provide the highest standard in finished products.  Steel, durable aluminum, beautiful wood, artistic features, ornamental finials, graphics, monogramming, and thousands of powder-coating colors offer the freedom for customers to bring their American dreams to life.
Let us help you celebrate your FREEDOM to CUSTOMIZE high-quality equipment. Call Double R Manufacturing today at (800) 813-3361 to discuss your product needs and project goals.