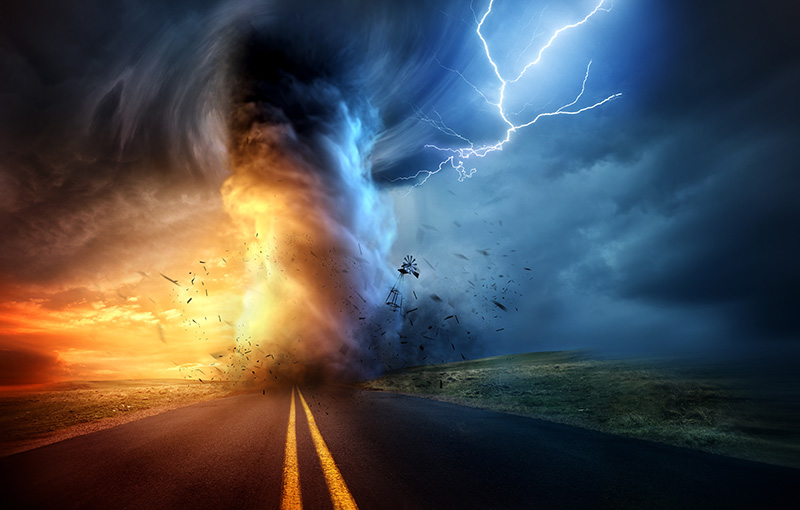 Based in Ocala, Florida, our team at Double R Manufacturing is fully aware that equipment protection is essential in the southeastern U.S.  During summer, we face relentless rain, wind, and those dreaded tropical storms threatening our treasured homes and businesses.
Fortunately, as artisans and craftsmen of high-quality products, Double R Manufacturing has the design specialties, weather-resisting materials, and expert insights for protecting equipment at your commercial businesses, farms, ranches, and residential homes.
Outdoor Products and Weather-Resistant Equipment
Double R is your authority on durability and functionality. We specialize in products ranging from top-of-the line security gates, to sturdy signage, stairs, fences, railings, shutters, stall doors, trailers, carts, racks, tables, benches, barn accessories, marine products, custom barbeques, and other pieces.  Here are five weather-resistant tips for choosing and protecting your assets:
First, shop smart when it comes to major equipment purchases. Big-box stores and other retailers often sell items that may chip or be weak due to poor craftsmanship. Sub-par materials simply won't sustain their luster in parts of the southeast.  Instead, seek out customized products made of sturdy steel and top-quality aluminum.
Customize items you depend on for security and functionality. Ill-fitting or malfunctioning parts can cost you time and money, which is why it is important to get the job done right from the start. Double R Manufacturing specializes in the custom fabrication and design of built-to-last products and equipment that will survive the storms.
Seek engineering experts in design and durability. Double R has the skills to ensure each product is superior in both quality and design. Fabrication and assembly of solidly built pieces may include sandblasting, water jet cutting, casting, molding, cutting, shearing, welding, or other processes to ensure functionality while withstanding high windspeeds.
In addition, choose products with a durable powder coating. Double R's experts often add a professional coat of rust-inhibiting powder coating. Products are coated to prevent corrosion and maintain their beauty throughout the seasons. Best of all, coatings are available in thousands of colors, styles, and hardwearing finishes.
Finally, take action to secure and protect your property and assets. While Double R's pieces are always built-to-last, it is still important to have emergency preparedness kits and take steps to further protect your equipment and items throughout your homes, farms, and businesses. Remember to trim trees, shut down electrical systems if needed, and complete an exterior check of your entire property before and after any storm.
With over 75 years of combined experience in design and fabrication, Double R is prepared to deliver your made-to-order pieces in the southeast and across the nation.
We work with individuals and corporations on projects big and small.  Call Double R Manufacturing today at (800) 813-3361 to learn more about our products and services.