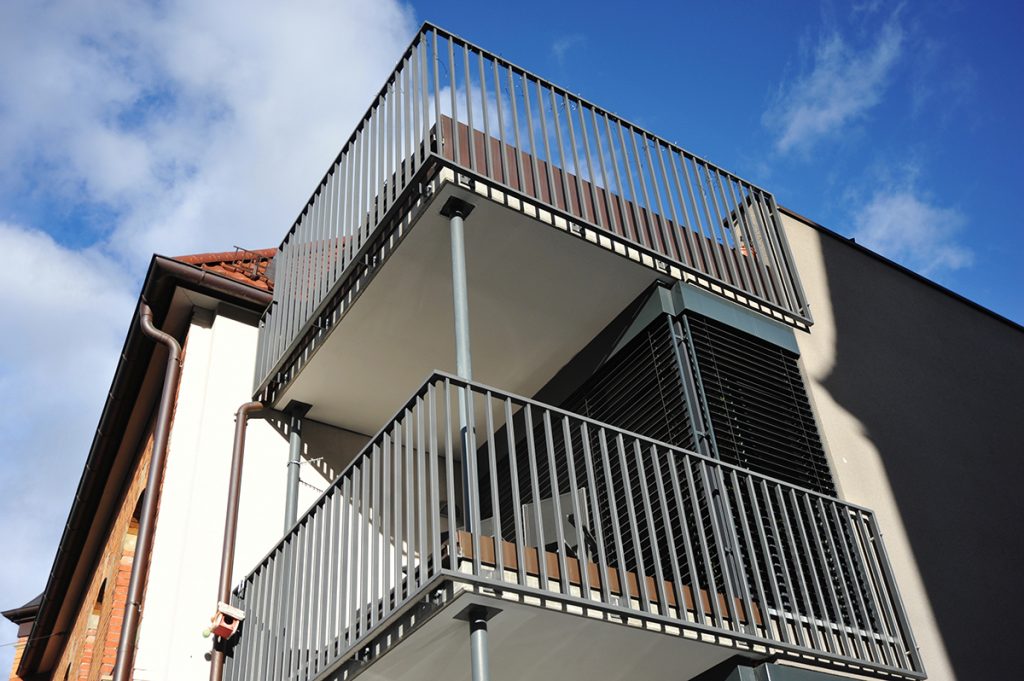 Custom stairs and railings are a perfect way to step-up your style in 2019. High-quality stairs and railings can enhance the look of a space, while also providing improved safety.  Whether you want to update the interior or exterior of your home or business, Florida's wintertime weather provides perfect conditions for an easy installation.
Double R Manufacturing assists residential and commercial customers around Ocala and North Central Florida with customized solutions for a wide-array of metal railings, banisters, stairways, entrances, exits, landings, and more.
Due to the superior quality of our built-to-last products, our custom designed stairs and railings are in-use in industrial environments.  For example, our skilled engineers and craftsmen uniquely specialize in powder-coated aluminum railing systems, which are widely popular due to durability.  What's more is that these long-lasting, low-maintenance products also offer the value-added benefit of beautiful customization.
Fabrication and Design Services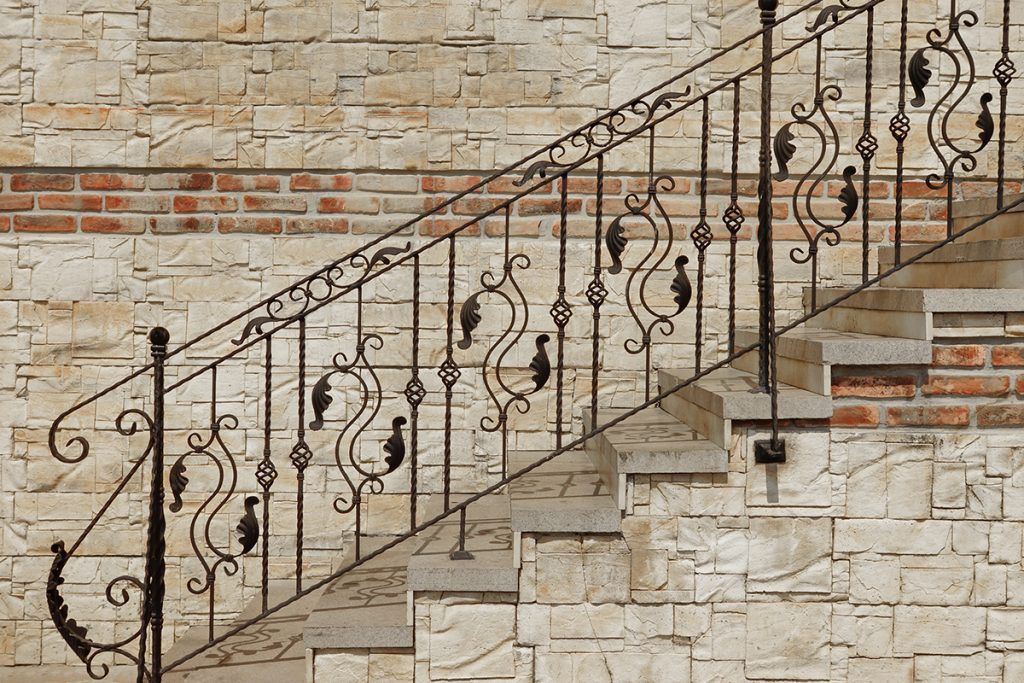 From antique to sleek, we can fabricate nearly any size and style of stairway or railing for the look you desire. Double R Manufacturing's custom fabrication and design services include meticulously bending, cutting, assembling, and delivering strong products with both functionality and longevity.
We did the math. There are thousands of ways to create your perfect stairway.  Imagine the possibilities in choosing any diameter and degree of steps, different balusters, different top rails, unique landings, custom features, ornamental accents, and durable powder coatings in customizable colors and finishes.
Whether you choose a made-to-order railing, a regular picket railing, or a grand staircase — Double R Manufacturing is prepared to offer you a cost-effective price on high-quality workmanship. For a sampling of what other customers have chosen, you can view our Stairs and Rail Gallery: Stairs and Rails
Our team is prepared to surpass your unique expectations with attentive service and high-quality products for customers around Ocala and throughout Florida.
Happy New Year! We look forward to working with individuals and corporations on projects big and small in 2019.  Call Double R Manufacturing today at (800) 813-3361 to learn more about our products and services.