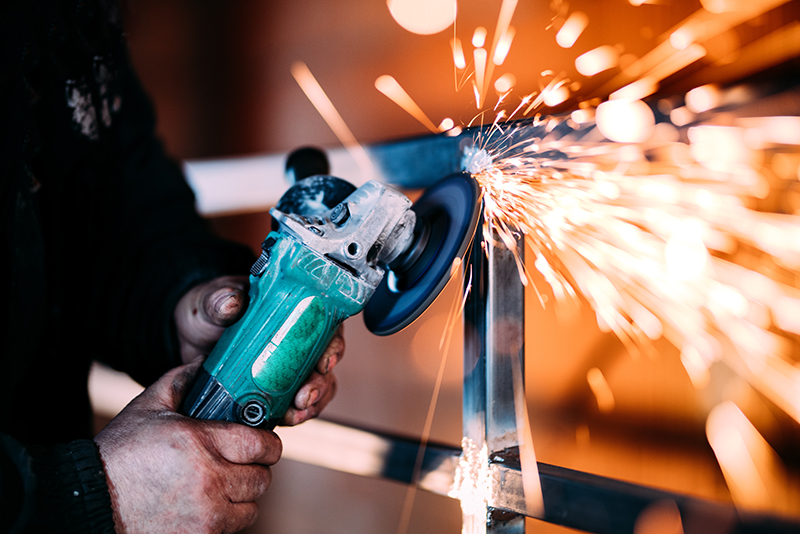 There are many benefits for businesses to update their products and equipment at the end of the year. For starters, certain updates could put you in a better position for launching the new year.  Plus, as a potential financial benefit, business purchases and equipment expenses made before the end of the year may count as business deductions on your next tax return.
Commercial Manufacturing, Equipment Design, and Fabrication
Based in Ocala, our team at Double R Manufacturing specializes in custom fabrication and design of essential items, products, and equipment for businesses across Florida and the United States. With customers ranging from individuals, to small businesses, to national corporations, Double R delivers an array of tangible products, equipment, and design services.
Here are business products and equipment for your end-of-year purchase list:
Property Markers and Signage: Business signage and commercial property markers are essential for visitors to find you and navigate their way around your organization or property. Double R is ready to customize exterior signs, wall signs, interior signs, and directory signs for businesses, commercial entities, schools, hospitals, government entities, and many other types of organizations.
Promotional Signs and Displays: Business marketing and promotions are important for attracting new customers, announcing sales, promoting events, and building brand awareness. Promotional signs, wall signs, banners, signs for glass cases, colorful tack boards, magnetic boards, and other types of interior and exterior signs are available for customization. Browse our Signage Gallery for countless styles, substrates, and colors.
Gates, Stairs, and Railings: Durable entrance gates, exit gates, stairways, landings, banisters, and metal railings are all critical components to ensuring safe and secure business environments and industrial settings. Double R's built-to-last products are custom built for size, features, accents, and powder coatings in thousands of colors and finishes. In addition to upgrading for safety, newly customized pieces could enhance the look of your entire space. View Double R's Stairs and Rail Gallery.
Trailers and Truck Conversions: Double R offers custom fabrication to serve many types of business needs for commercial, utility, cargo, boat, barbeque, camper, and specialty trailers. Uniquely, our skilled engineers specialize in utility trailer design and pickup truck conversions. We also perform repairs for most major brands of trailers. Our skills combined with the best possible materials ensure you and your employees hit the road with sturdy trucks and trailers. See our Trailers and Conversion Gallery.
Whether you are updating business signage or upgrading commercial equipment this holiday season, Double R Manufacturing is prepared to help with projects big and small. Call Double R Manufacturing today at (800) 813-3361 to learn more about our products, equipment, and fabrication services.