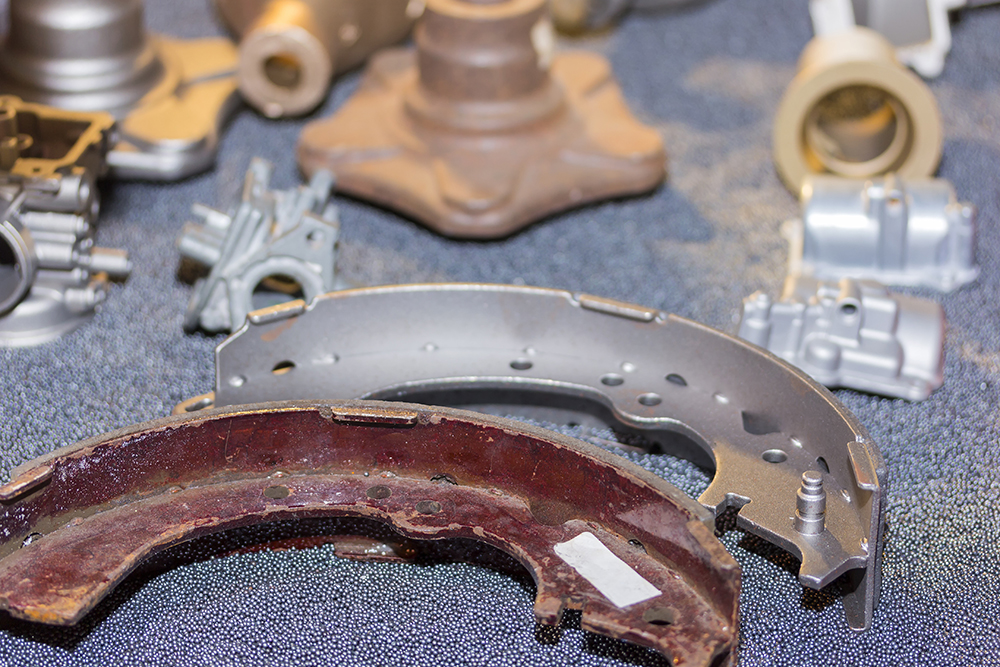 Based in North Central Florida, Double R Manufacturing joins manufacturers, trade associations, and organizations across the nation in celebrating the positive impact of American ingenuity and high-quality production. 
National Manufacturing Day started as an annual observance on the first Friday in October, but the celebration has grown to last the entire month of October.  This year, Double R's team is focusing on a few fun and interesting facts about our manufacturing skills and services.
Reasons for Double R Manufacturing to Celebrate
We love what we do.  From the roar of the power tools to the pride of a finished piece, our team finds fulfillment in fulfilling the product needs of our customers.  With a combined 75 years of design and fabrication experience, Double R's team is known for customizing unique items ranging from intricate carts to grandiose gates. Proudly, Double R's skilled engineers and craftsmen have completed countless hours of training to sharpen the skill-sets that allow us to spend our days doing the kind of work we enjoy.
We have a blast sandblasting, cutting, and building.  Double R's team also finds great joy in putting our sandblasting and waterjet cutting skills to good use by transforming lifeless pieces of metal into beautiful works of art. We revel in the accomplished feeling of bringing our customer's visions to life. From the launch of a complex project, to the meticulous fabrication, to the smooth powder coating – our artisans find fun in every step of the manufacturing process.
We can customize almost anything.  Whether the project is big or small, it is our pleasure to offer thousands of color coatings, logo placements, monograms, custom artwork, and special designs for our customers. Specialty items have included carts, trailers, tool boxes, roof supports, shelving, clothing racks, yard art, wall art, storage boxes, hooks, small bridges, ramps, stairs, entrances, railings, tables, benches, signage, marine products, and custom BBQs.  Also, with our Ocala team based in "The Horse Capitol of the World," we also offer total customization for essential barn equipment like gates, stall doors, stall breeding stocks, and stall shutters.
Making something from scratch is fun.  Anyone can replicate or copy something, but custom fabrication is the art of making something unique and specific for your needs. Our talented workforce specializes in custom fabrication and design services including the art of bending, cutting, assembling, and delivering strong products that provide functionality as well as aesthetic appeal.
Bring on any challenge. Double R Manufacturing looks forward to surpassing your expectations with customized products and durable equipment to meet your needs.
Whether we work with an individual or a corporation, one piece or thousands, we enjoy bringing your product visions to life. Call Double R Manufacturing today at (800) 813-3361 to learn more.