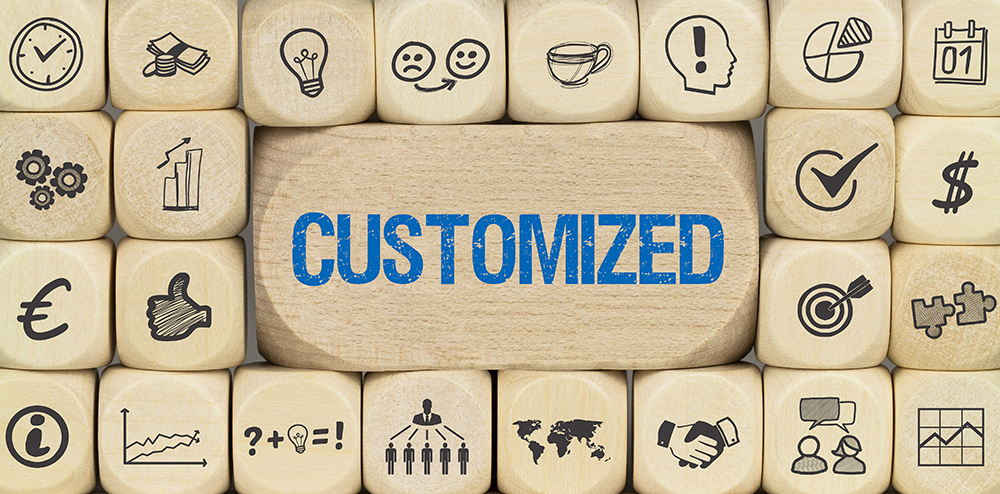 With the celebration of Valentine's Day and the dawn of a new year, the month of February is prime time for a passion project. Willingly embracing a new creative challenge or project is a fantastic way to promote happiness for ourselves and others in 2021.
At Double R Manufacturing, our artisans are fortunate to pursue our passion for craftsmanship, while simultaneously helping customers to customize and personalize products for their own passion projects and goals.  Whether taking on a large-scale project to support a cause or personalizing a small item, Double R's team is ready to help you complete your project goals.
Creative Manufacturing for Custom Products and Signage
Double R Manufacturing's team is always available to help you pursue a passion project. You do not have to go it alone. In fact, your goals and ideas ignite our energy and creativity. Double R Manufacturing loves taking on new challenges to bring visions to life for customers in our home state of Florida and across the United States.
Uniquely, Double R Manufacturing offers custom fabrication and design of one-of-a-kind products. For example, you may be envisioning the creation of a fantastic piece of wall art.  Double R Manufacturing can help you produce custom wall art incorporating special patterns, family names, or monograms. See our Wall Art Gallery for ideas and inspiration: Wall Art Gallery
Perhaps you want to create brand new signage for a start-up company or your family farm.  From custom design to the final powder coating, Double R's team will help you create new signage for your own needs or for you to give as a gift or a donation. For example, you may want to create a custom sign for a non-profit organization, a group, or a passion project. Imagine the possibilities of personalization for stone, glass, or metal signs.  Double R designs exterior signs, interior signs, promotional signs, directory signs, banners, signs for glass cases, and many other types. Browse our Signage Gallery:  Custom Sign Gallery.
Durable Solutions for Completely Customized Equipment
In addition to artistic pieces and signage, we are passionate about customizing durable products and equipment like gates, railings, banisters, barn equipment, trailers, furniture, and other manufactured items. With limitless possibilities in manufacturing styles, colors, and finishes, you can count on Double R Manufacturing to deliver both beauty and quality.
Whether you want a unique entrance gate for your ranch, or perhaps you need equipment for the launch of a new business, Double R Manufacturing enjoys working with customers to customize features, accents, pickets, ornamental finials, graphics, logos, lettering, colors, and powder-coatings to create a totally unique and personalized solution for any project.
Double R Manufacturing works with individuals and corporations on customized projects big and small.  Call us today at (800) 813-3361 to learn more about our products, equipment, and fabrication services.