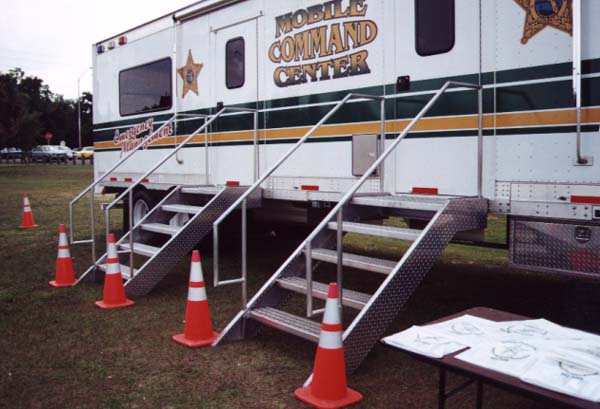 As dealerships host Truck Month celebrations this spring, Double R Manufacturing is helping customers hit the road with custom trailers, carts, and truck conversions.
Based in Florida, Double R's skilled manufacturers like to think up new ways for customers to optimize trucks and trailers for traveling and hauling. Creativity revs us up to offer everything from truck conversions, to complex repairs, to customized trailers and carts.
How to Rev Up with Truck Conversions and Trailer Customizations
Choose a One-Stop-Solution: Double R meets customer needs by specializing in both building and maintaining commercial, utility, cargo, boat, barbeque, grill, camper, and specialty trailers.
Maintain and Optimize: In addition to new customizations and fabrication, Double R will help our customers repair major-brand trailers, including lighting, axles, bearings, and more.
Work with the Best: Double R's skilled manufacturers only work with best possible materials to provide the highest-quality products from the original concept to the long haul.
Customize a Design: There are countless ways to build one-of-a-kind solutions for trailers, carts, and truck conversions for personal and commercial use. Just ask us for options to blaze a new trail.
Research the Possibilities: In addition to your creative visions, see our gallery of Truck Trailers and Conversions. You can also view our galleries of custom Barbeques and Grills.
Get Descriptive: We want to bring your ideas to life. To streamline the process, consider supplying a photo, image, CAD file, or description for your ideal design.
Size it Up: Just let us know what size you need. For your convenience, Double R's specialists can also help with meticulous measurements for creating the perfect fit.
Stylize for Functionality: We specialize in casting, molding, welding, sandblasting, waterjet cutting, assembling, and powder coating for stylish functionality.
Think Long-Term: In contrast to generic or rickety trailers, Double R builds sturdy metal and steel pieces designed for longevity and durability to last for years down the road.
Choose Expert Delivery: From the initial idea to the final delivery, Double R designs, assembles, and delivers to residential and commercial customers across the U.S.
High-Quality Fabrication and Custom Manufacturing
Double R Manufacturing is proud to be part of an elite industry of experts in trailer repair, truck conversions, and custom fabrication. Double R also specializes in carts, custom BBQs, bumpers, small bridges, ramps, fencing, gates, railings, stairs, signage, barn/stall equipment, toolboxes, roof supports, shelving, clothing racks, yard art, wall art, storage boxes, hooks, tables, bars, benches, marine products, and much more.
Double R Manufacturing works with individuals and corporations on projects big and small.  Call (800) 813-3361 to discuss your unique project.