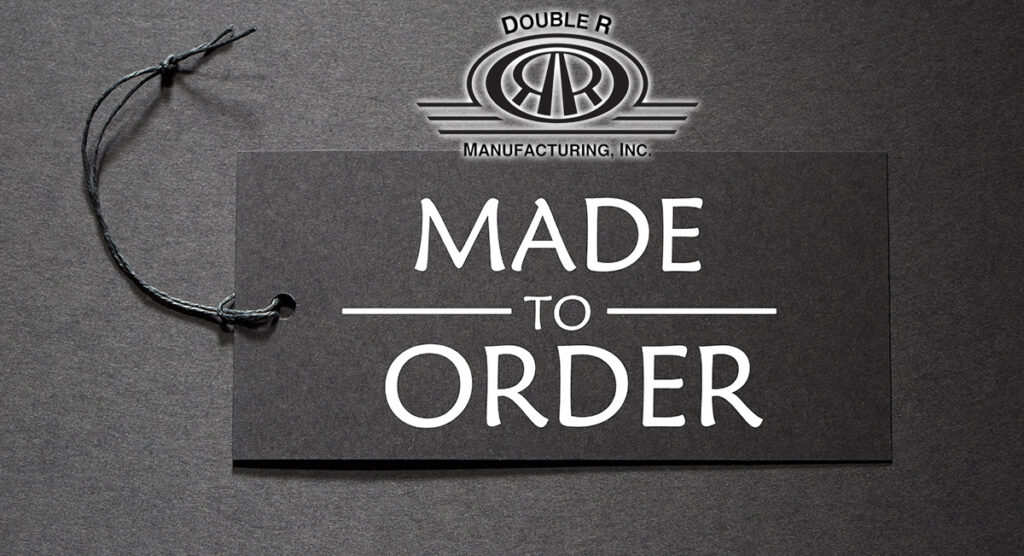 As we reach the peak of the holiday shopping season, our team at Double R Manufacturing is stepping up to design and build custom-made gifts for everyone on your holiday lists.
With rising inflation and costs soaring at retail stores, many people are putting more thought into their purchases. Rather than flimsy or frivolous items, savvy shoppers are choosing quality and thoughtfulness through personalized products and customized equipment.
Double R's Gift-Giving Guide for Customized Products

Based in Ocala, Florida, the talented design team at Double R Manufacturing is prepared to help create and deliver one-of-a-kind gifts to the people you know and love across the nation. Here is Double R's gift-giving guide for friends, families, neighbors, and business associates:
Gifts to Make an Impression: There are countless store bought gifts to consider, but custom-made gifts will wow the recipients. Imagine someone's reaction when receiving a customized piece of furniture, such as a table, bar, or bench featuring their name, logo, or a special image. Other great gifts include wall art, yard art, custom carts, keepsake boxes, and signage personalized for him or her. Whether a bright sign designed for the world's best teacher, or a specialty item for your boss – Double R can customize it.
Custom Gifts They Can Enjoy: Depending on your budget, consider customized products for the people you know and love the most. For example, if your sibling or best friend loves grilling, Double R's engineers can help you fire up customized grills and smokers to match their tastes, such as adding their favorite team's logo. As another example, there are many customized gift options for equine enthusiasts, like signage with a horse's names or custom-made barn equipment and accessories.
Big Gifts with a Purpose: If you really want to impress someone, consider going big in terms of size and customization. Perhaps your spouse has always wanted a beautiful entrance gate, a custom railing, or a fancy fence for your property. Double R can customize fences and fully welded gates that swing or slide to enhance the beauty of any property. Select special features, ornamental finials, scrollwork, lettering, monograms, colors, and styles to make it a gift that stands the test of time.
From Precise Products to Essential Equipment
Double R Manufacturing's engineers and artisans have honed extraordinary skills in sandblasting, waterjet cutting, welding, powder coating, design, and other artful techniques. Nationwide businesses and residential customers trust us for precise products and essential equipment that is built to last.  One piece or thousands, our team is ready to help you wrap up ideas for the perfect gifts this holiday season and in the New Year.
Happy Holidays! Call Double R Manufacturing today at (800) 813-3361 to discuss your customized product needs and project goals.