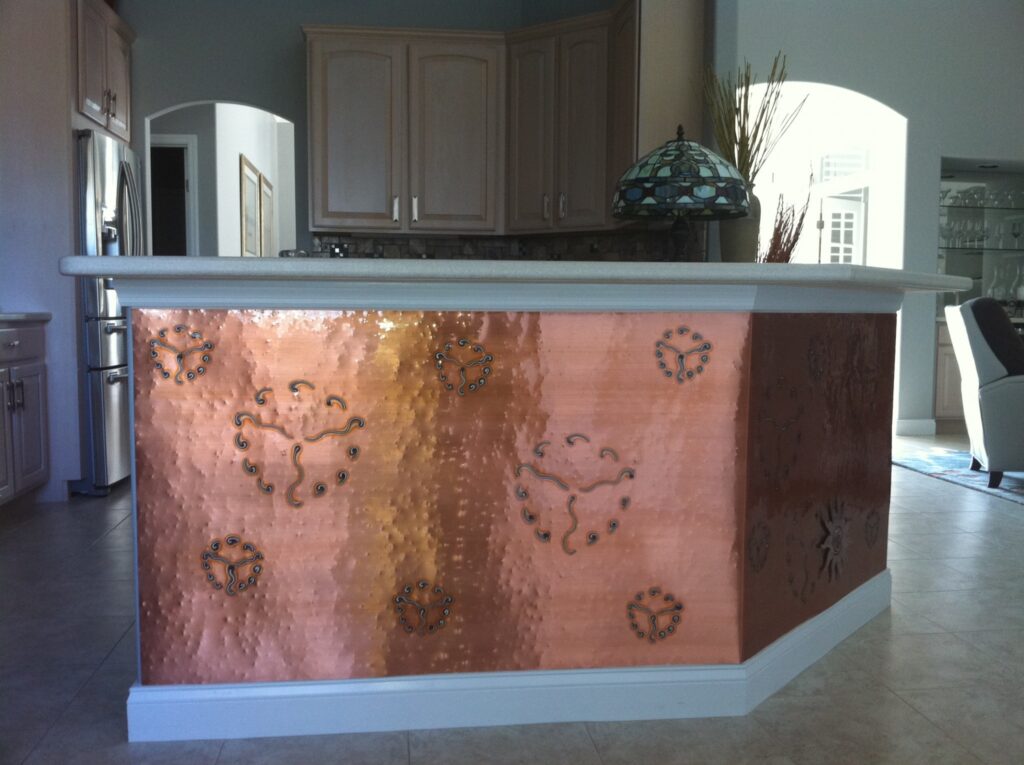 Thanksgiving is centered around American dining tables. Whether an outdoor table at a restaurant, or an indoor table in the family dining room, the table is where we all savor the holiday fixings and make lasting memories.
This holiday season, our design team at Double R Manufacturing wants to help you imagine the possibilities for built-to-last tables that you could customize for your home or business.
Wood and Metal Tables for Homes and Businesses
At Double R Manufacturing, we design custom-made tables to surpass your expectations with style and sturdiness. Customers are amazed by the endless possibilities for size, color, features, and finishes for durable wood and metal tables.
Residential and commercial customers often come to Double R Manufacturing with great ideas for adding monograms or logos to outdoor tables or creating a special color-scheme for dining sets.  Our artisans then work with the customer to answer questions and offer additional customizations to make the piece totally unique.  This process could include special accents, graphics, designs, or a one-of-a-kind feature.
Whether you are recreating an outdoor table setting like the Pilgrims and Indians shared in the 1600s, or you are envisioning a modern-day feast for a small group, a custom-designed table could help you bring your visions to life for the perfect décor.
From indoor tables with metal accents, to wooden picnic tables for the outdoors, Double R's team will create a beautiful and durable piece to fit your space and make a lasting impression.
Custom-Made Indoor and Outdoor Furniture
In addition to dining tables, Double R Manufacturing's skilled engineers are your source for custom-built bars, benches, cabinets, and many other types of furniture and equipment.  We tailor furniture designs to meet your needs and special requests.
For example, many restaurants and retailers come to us for custom pieces and sets, such as stylized wood-and-metal bars with matching shelves for registers and service areas. Custom-built cabinets, built-in seating, and custom benches with fully welded parts and rust-inhibiting coatings are also very popular requests from both businesses and homeowners.
Bring your ideas to the table for customization. Also, visit our gallery to view a sampling of indoor and outdoor tables, bars, and benches that we have created for other customers.  Table, Bars and Benches
Happy Thanksgiving! We invite you to contact Double R Manufacturing at (800) 813-3361 to discuss customized furniture, products, equipment, and other project goals.